The Bald Eagle Squadron is attempting to raise money to send local area students to the National Flight Academy in Pensacola. Please consider a donation to help us in this cause.
The Bald Eagle Squadron is continually working to restore Naval Aircraft in Heritage Park at the Naval Air Station, Jacksonville. We need money for paint, repair material and related items. Please help us in this endeavor by making a donation to the Squadron.
In 2015, the Bald Eagle Squadron will sponsor 3 scholarships for deserving students to the National Flight Academy in Pensacola. The Scholarships will be given in the names of three of our squadron members who have passed away during the last few months. The Scholarships are as follows:
The Captain Paul "Andy" Anderson Scholarship
The Commander William "Bill" Warde Scholarship
The Rear Admiral Joseph "Joe" Coleman Scholarship
We are soliciting donations to help fund the Scholarships and are asking our members to contribute something as they can at our luncheons in the hope that these Scholarships can be funded in perpetuity.
The Bald Eagle Squadron has sent students from the Jacksonville area to the Naval Flight academy on a scholarship basis each year since it opened. In 2013, the Bald Eagle Squadron sent 47 students to the NFA thanks to help from BP Oil and others. We had occasion last October to hear from the students and learn of their experience while there.
The National Flight Academy in Pensacola opened in 2012. This is an effort to get young people interested in aviation through subjects focused on Science, Technology, Engineering and Math (STEM). It offers an interesting course in aviation basics and the life on board ship. Go their website and look around. You will be glad you did.
http://www.nationalflightacademy.com/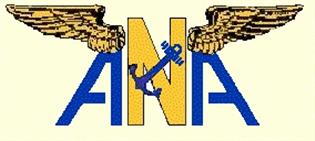 The National Flight Academy is designed to address the serious concerns of declining Science, Technology, Engineering, and Math (STEM) skills and standards in our country. The Academy's mission is to inspire students who subsequently return to their parent schools and seek out the more challenging courses in Science, Technology, Engineering, and Math.
Disciplines will include Aerodynamics, Propulsion, Navigation, Communications, Flight Physiology and Meteorology, along with core values, teamwork, and leadership skills development. In addition to the in-residence program, the NFA will offer a web-based Distance Learning Program for both students and teachers.
The National Flight Academy development team currently includes the best and brightest from the entertainment industry as well as leaders in education, simulation and training. Our immersive simulated environment, coupled with the most revolutionary methods in instruction, will foster cooperative learning and inspire young people primarily in grades 7 through 12 to pursue the Math and Sciences today that open the door to Science and Engineering degrees and careers of tomorrow. This vision for today's youth and tomorrow's leaders is the guiding purpose of the National Flight Academy.
The NFA is a self-supporting, tuition-based educational program. In order to make the National Flight Academy adventure a reality for as many students as possible, we are committed to a financial aid program that enables a demographically and geographically diverse student population to attend. We welcome support from individuals, corporations, and foundations for both our scholarship program and general operation funds.